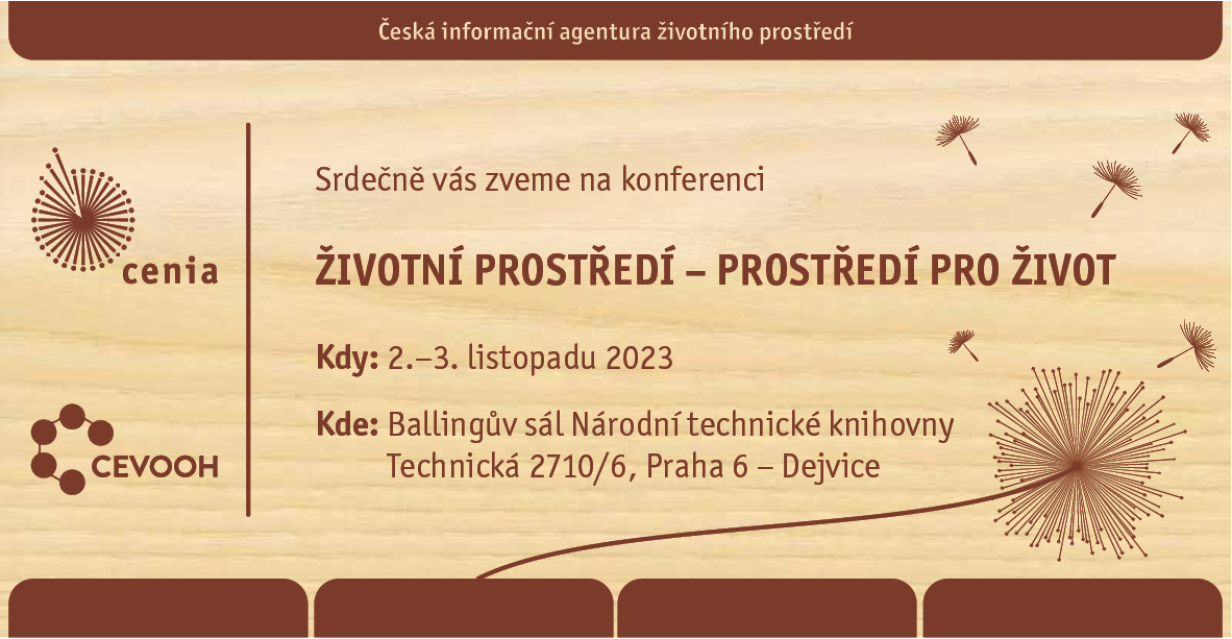 Registration for the conference Environment – Environment for Life 2023 is still open!
The Czech Environmental Information Agency, with the support of the Ministry of the Environment and the Technological Agency of the Czech Republic, is organizing the 4th edition of the Conference Environment – Environment for Life, which will take place on 2nd and 3rd November 2023 traditionally in the Balling Hall of the National Technical Library in Prague.
Registration for the conference is mandatory for all participants, including speakers. You can register via the form here no later than 1st October 2023.
More information about the conference (esp. for speakers) can be found here.
An overview of last year's contributions can be found here.